Profile
I Wanna Fly High~
Somebody Will Be Waiting For Me
Free Account
Created on 2012-08-28 02:58:34 (#1712066), last updated 2015-02-07 (115 weeks ago)
31 comments received, 11,838 comments posted
10 Journal Entries, 8 Tags, 0 Memories, 71 Icons

About
| | |
| --- | --- |
| Name: | Miles "Tails" Prower |
| Birthdate: | Oct 16 |
| Location: | (states/regions/territories) |
| | |

Mini Bio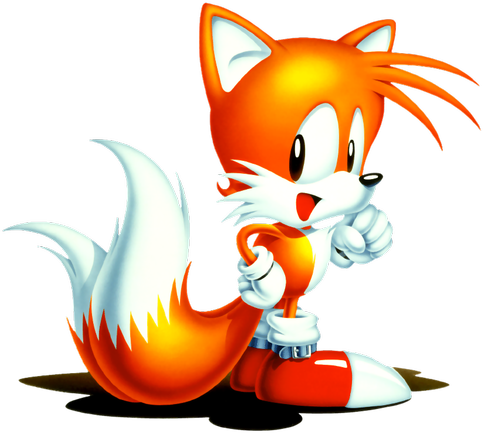 NAME:
Miles "Tails" Prower
GENDER:
Male
AGE:
8
9
10 in Nautilus
HEIGHT:
2'7"
WEIGHT:
44 lbs
ALIGNMENT:
Good
CANON
: Mainly classic game canon. (Tails Adventure, Sonic 2 Master System, Sonic 2 Genesis, Sonic 3 and Knuckles, Sonic CD (2011 Release), Sonic 4)
LIKES:
Sonic, Knuckles, mint candy, sweet things, adventures, building things, repairing things, taking things apart, learning how things work, flying, swimming, helping his friends, when people like his inventions.
DISLIKES:
Lightning, Robotnik, being interrupted in the middle of work, when friends are hurt, ghosts, scary stories, when people make fun of or hate his inventions, Sonic and Knuckles fighting, being made fun of, people calling him Miles.

People
[View Entries]

Communities
[View entries]

Member Of (9):

Subscriptions (8):

Administrator Of (1):

Feeds
[View Entries]

Subscriptions (0)

Linking
To link to this user, copy this code:
On Dreamwidth:
Elsewhere: